Bureaucrat HelpDesk Lite 15.0 (Demo)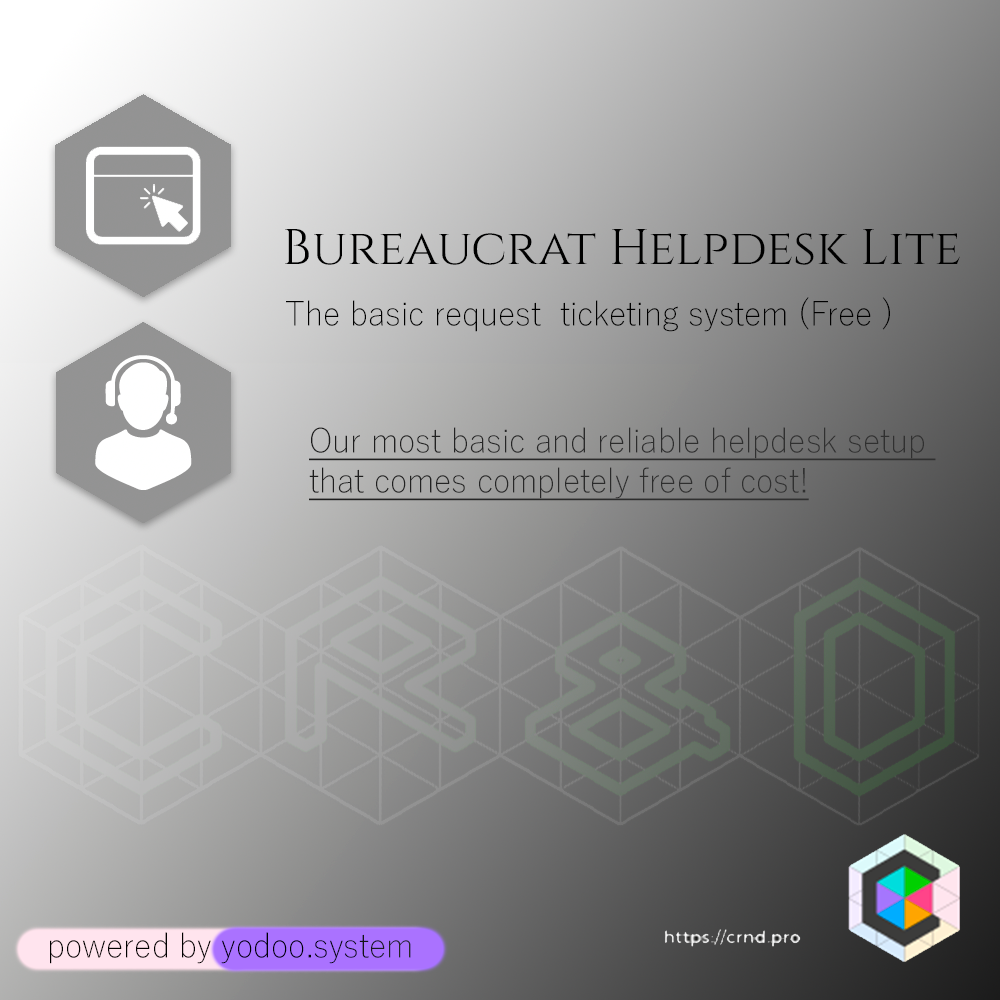 Bureaucrat HelpDesk Lite 15.0 (Demo)
Welcome to Bureaucrat Helpdesk Lite - our most basic and reliable helpdesk setup that comes completely free of cost! Our Helpdesk Lite provides incident management and a user-friendly website interface for external users to submit requests and track their status.
With Helpdesk Lite, you can configure different request types, categories, stages, and routes, as well as manually assign tasks to team members. You can plan activities and communicate with your team through internal chatter.
Overall, Helpdesk Lite is an all-in-one solution that streamlines your ticketing system and enhances your team's productivity. Try it out today and experience incident management without any difficulties!
Our Services system offers the flexibility to create and activate as many services as required to meet your unique business needs. The Subrequest feature gives you more functionality for managing internal processes, while our Knowledge Base lets you compose and store all your company's valuable knowledge in one place.