Bureaucrat Service Desk 15.0 (Demo)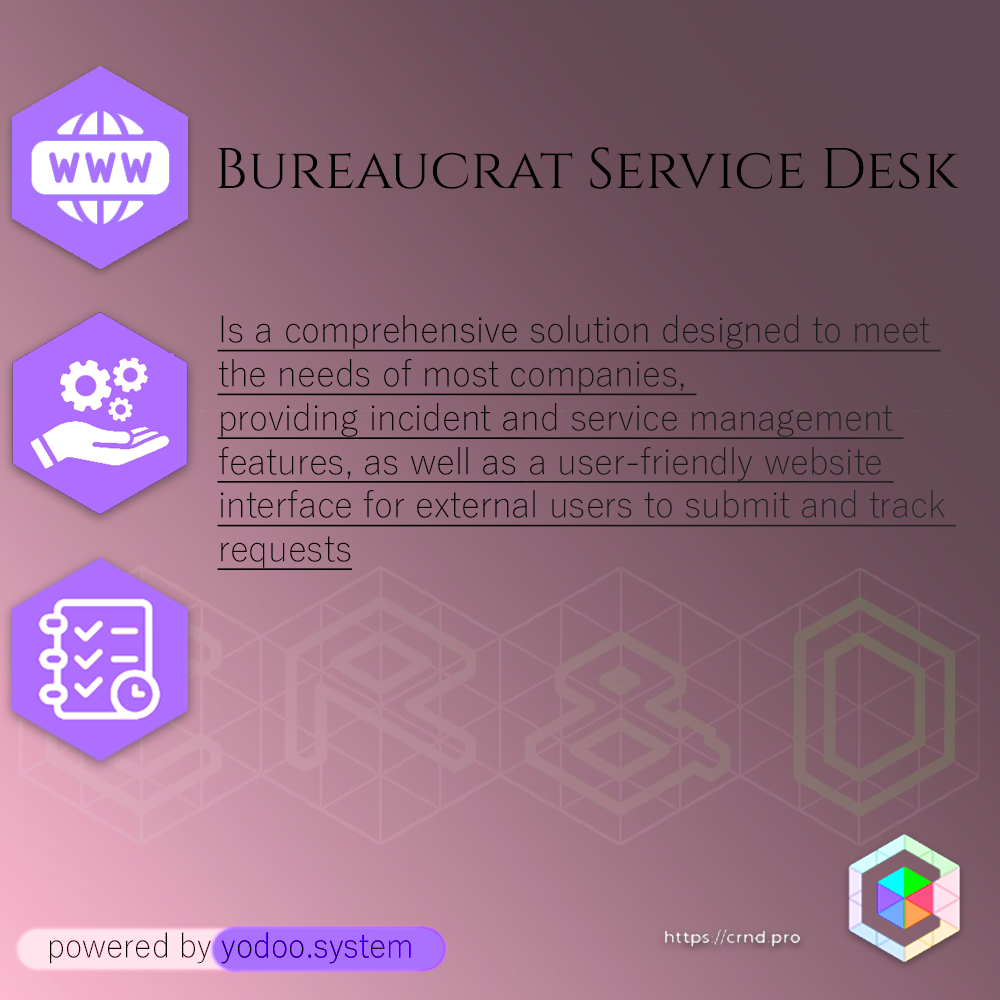 Bureaucrat Service Desk 15.0 (Demo)
Our Service Desk is a comprehensive solution designed to meet the needs of most companies, providing incident and service management features, as well as a user-friendly website interface for external users to submit and track requests.
With customizable services, request types, categories, stages, and routes, Service Desk provides a suite of tools for managing service requests. Users can also set priorities, make manual assignments, schedule events, participate in internal chat, establish connections between requests, and link Odoo documents with requests.
Service Desk also offers advanced functionality for managing the lifecycle of requests.
This includes automatic creation of requests from incoming emails, manual creation of requests with a single click, and the ability to configure canned responses for quick and easy communication.​
For added convenience, our solution streamlines email request handling by automatically creating requests from incoming emails, enabling manual creation with a single click, and offering canned responses for quick communication. 
Finally, Service Desk allows you to easily configure additional information fields adjusted to specific types of requests, ensuring that users can efficiently collect the necessary information to meet their unique needs.